Learn more about ProFicient
Join the thousands of companies that are using ProFicient to save time and money through systematic improvements in quality. We're confident that our enterprise quality hub will provide the manufacturing intelligence needed to help your company Take Control of quality management. Try it free for 30 days!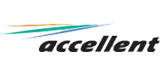 Accellent (www.accellent.com) provides outsourced manufacturing and engineering services to the medical device industry in the cardiology, endoscopy and orthopaedic markets, enhancing customers' speed to market and their return on investment by allowing them to focus their internal resources more effi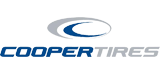 Cooper Tire & Rubber Company (http://www.coopertire.com) is a global company that specialize in the design, manufacture, marketing and sales of passenger car and light truck tires and has subsidiaries that specialize in medium truck, motorcycle and racing tires.