Learn more about ProFicient
Join the thousands of companies that are using ProFicient to save time and money through systematic improvements in quality. We're confident that our enterprise quality hub will provide the manufacturing intelligence needed to help your company Take Control of quality management. Try it free for 30 days!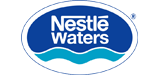 Nestlé Waters (www.nestle-watersna.com) produces bottled water products, distributing 15 of the country's best-known bottled water brands and focused on water use, energy and packaging.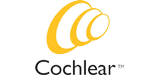 Cochlear (www.cochlear.com) is the world leader in implantable hearing solutions, bringing the miracle of sound to more than 200,000 individuals with hearing loss across the globe.