Learn more about ProFicient
Join the thousands of companies that are using ProFicient to save time and money through systematic improvements in quality. We're confident that our enterprise quality hub will provide the manufacturing intelligence needed to help your company Take Control of quality management. Try it free for 30 days!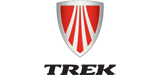 Trek Bicycle (www.trekbikes.com) is a global leader in the design and manufacture of bicycles and related products. Trek Bicycles is using real-time SPC software to ensure that their bikes meet Trek's quality standards and will perform optimally to meet customer expectations for lightweight frames.
GSI Technologies (www.gsitech.com) is the intelligent printing partner for Printed Electronics and Industrial Graphics products. Our extensive printing experience and dedication to customer satisfaction enables us to provide our customers with the highest levels of quality, service and value for their markets.