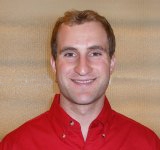 Kyle Cahoon
Application Engineer
Kyle joined InfinityQS International as an Application Engineer in August of 2010. He currently works onsite with customers to provide customized implementations of InfinityQS products, lead fundamental training and follow-up consultations.
Before coming to InfinityQS, Kyle worked at J.Y. Engineering as a Consulting Engineer where his duties included consultation work on InfinityQS system development. During his time with J.Y. Engineering, Kyle integrated Manufacturing Pro and OPC data into InfinityQS, as well as creating automated management reports and portal based reports of InfinityQS data. Prior to J.Y. Engineering, Kyle worked with Gorton's Seafood as a Co-op Manufacturing and Project Engineer where he was primarily responsible for the implementation of their InfinityQS pilot system.
Kyle has a BS degree in Industrial Engineering from Northeastern University in Boston and he also has experience in computer hardware, networking, SQL and several programming languages.