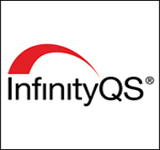 Erik Martinsen
Application Engineer
Erik joined InfinityQS International as an Application Engineer in July of 2011. He currently works onsite with customers to provide customized implementations of InfinityQS products, lead fundamental training and follow-up consultations.
Prior to coming to InfinityQS, Erik gained 12 years of experience as quality manager in the packaging industry, including general industrial containers and packaging for the military. During this time he implemented InfinityQS ProFicient software and supported the installation and maintenance of the system in ten additional plants.
Erik has a BS degree in Mechanical Engineering from Georgia Tech and he is also an ASQ Certified Quality Engineer and completed his Lean Sigma Black Belt with Villanova University.