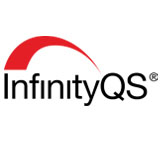 InfinityQS Blog
Blog Author
Quality Check is focused on best practices for real-time quality control in the manufacturing industries. InfinityQS has over a hundred years of collective experience on the shop floor, implementing quality management solutions. The purpose of this blog is to share our experience at manufacturing plants all over the world, in a wide variety of industries, each with their own unique challenges and goals.
We're hoping that our readers will join the conversation and share their experiences as well, so that the manufacturing process control community can benefit from a variety of perspectives.
Some of the frequent topics are SPC applications, supplier quality, compliance issues, data collection, analysis techniques, and quality management technologies. Our bloggers are also regular contributors to industry publications and have published books of their own.