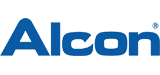 After carefully exploring our options, we selected InfinityQS because their software sharply reduced our need for paper and provided an efficient means for records retention
– Curt Gendler, senior validation engineer at Alcon
Learn more about ProFicient
Join the thousands of companies that are using ProFicient to save time and money through systematic improvements in quality. We're confident that our enterprise quality hub will provide the manufacturing intelligence needed to help your company Take Control of quality management. Try it free for 30 days!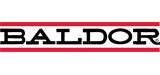 Baldor Electric Company (http://www.baldor.com) markets, designs and manufactures industrial electric motors, mechanical power transmission products, drives and generators. Baldor employs approximately 7,000 people and is headquartered in Fort Smith, Arkansas, USA.
GSI Technologies (www.gsitech.com) is the intelligent printing partner for Printed Electronics and Industrial Graphics products. Our extensive printing experience and dedication to customer satisfaction enables us to provide our customers with the highest levels of quality, service and value for their markets.