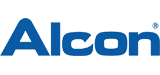 After carefully exploring our options, we selected InfinityQS because their software sharply reduced our need for paper and provided an efficient means for records retention
– Curt Gendler, senior validation engineer at Alcon
Learn more about ProFicient
Join the thousands of companies that are using ProFicient to save time and money through systematic improvements in quality. We're confident that our enterprise quality hub will provide the manufacturing intelligence needed to help your company Take Control of quality management. Try it free for 30 days!

Michael Foods Group, Inc. (www.michaelfoods.com) is a multi-national producer and distributor of egg products, refrigerated potato products, cheese and other dairy-case products to the foodservice, retail and food-ingredient markets.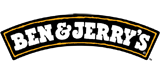 Ben & Jerry's (www.benjerry.com) produces a wide variety of super-premium ice cream and ice cream novelties, using high-quality ingredients including milk and cream from family farmers who do not treat their cows with the synthetic hormone rBGH.