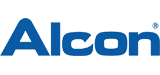 After carefully exploring our options, we selected InfinityQS because their software sharply reduced our need for paper and provided an efficient means for records retention
– Curt Gendler, senior validation engineer at Alcon
Learn more about ProFicient
Join the thousands of companies that are using ProFicient to save time and money through systematic improvements in quality. We're confident that our enterprise quality hub will provide the manufacturing intelligence needed to help your company Take Control of quality management. Try it free for 30 days!
Coty Inc. (www.coty.com) is an emerging leader in the global beauty and fragrance industry. Coty has built a unique portfolio of beauty brands that have produced some of the strongest consumer franchises in history spanning three categories of fragrances, color cosmetics, and skin and body care.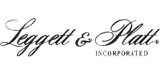 Leggett & Platt (
www.leggett.com
) is the leading U.S. manufacturer of: a) components for residential furniture and bedding; b) components for office furniture; c) drawn steel wire; d) automotive seat support and lumbar systems; e) carpet underlay; f) power foundations; and g) bedding industry machinery.