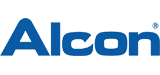 After carefully exploring our options, we selected InfinityQS because their software sharply reduced our need for paper and provided an efficient means for records retention
– Curt Gendler, senior validation engineer at Alcon
Learn more about ProFicient
Join the thousands of companies that are using ProFicient to save time and money through systematic improvements in quality. We're confident that our enterprise quality hub will provide the manufacturing intelligence needed to help your company Take Control of quality management. Try it free for 30 days!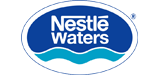 Nestlé Waters (www.nestle-watersna.com) produces bottled water products, distributing 15 of the country's best-known bottled water brands and focused on water use, energy and packaging.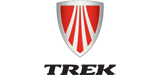 Trek Bicycle (www.trekbikes.com) is a global leader in the design and manufacture of bicycles and related products. Trek Bicycles is using real-time SPC software to ensure that their bikes meet Trek's quality standards and will perform optimally to meet customer expectations for lightweight frames.