How does it all work?
The InfinityQS ProFicient software platform is comprised of five interrelated elements which support total quality management.
What's standing in the way?
The ProFicient Manufacturing Intelligence platform helps manufacturers solve many of the most complex challenges that prevent them from achieving their quality goals.
What type of companies do we work with?
InfinityQS works with manufacturers of all sizes across every industry sector. Our expert team will help you create a tailored quality solution to address your company's needs. Learn more about solutions for single site, multiple site and enterprise class manufacturers.
Unsure how to classify your company? View a solutions overview here.
How can we install it?
We've designed the ProFicient platform to be flexible. We offer two standard deployment models: ProFicient on Premise – a standard locally installed per-license model and ProFicient on Demand, a secure cloud-based model. You can also opt for a hybrid deployment of both approaches.
Unsure which deployment option is right for you? View our deployment options page here.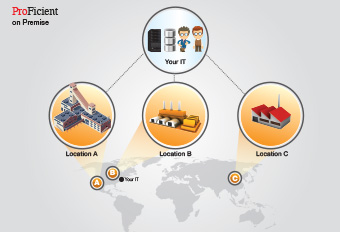 Host ProFicient at your location on your hardware behind your firewall. Learn more.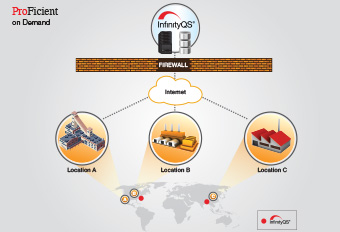 Software-as-a-service, cloud model where InfinityQS hosts and manages your instance of ProFicient in our cloud. Learn more.